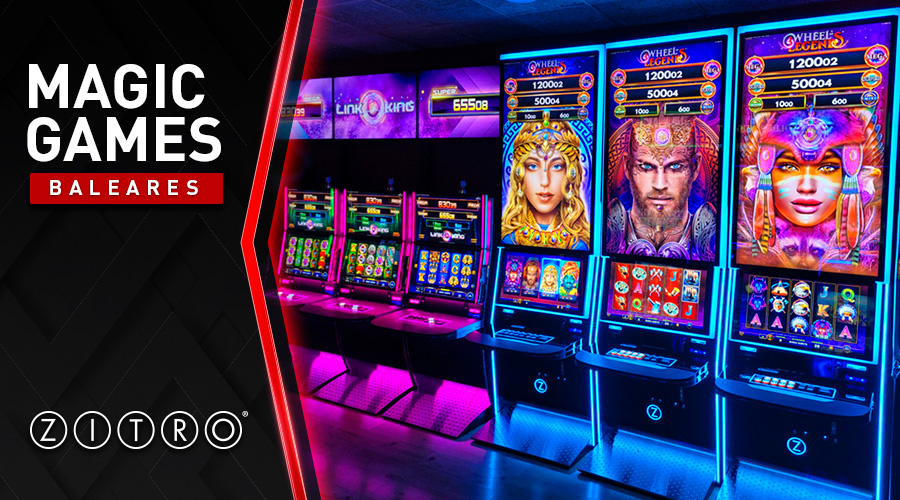 Zitro's new GLARE family continues to expand in the Balearic Islands. This time, Magic Games salons have been the last ones to incorporate to their game offer, Zitro's novelties for the enjoyment of their players.
The incredible Altius Glare, along with the multigame Wheel of Legends, now joins the current Zitro product offering of Magic Games and takes the salons to another level. This new multigame, of unprecedented graphical quality, offers a totally different gameplay dynamic to what has been experienced so far.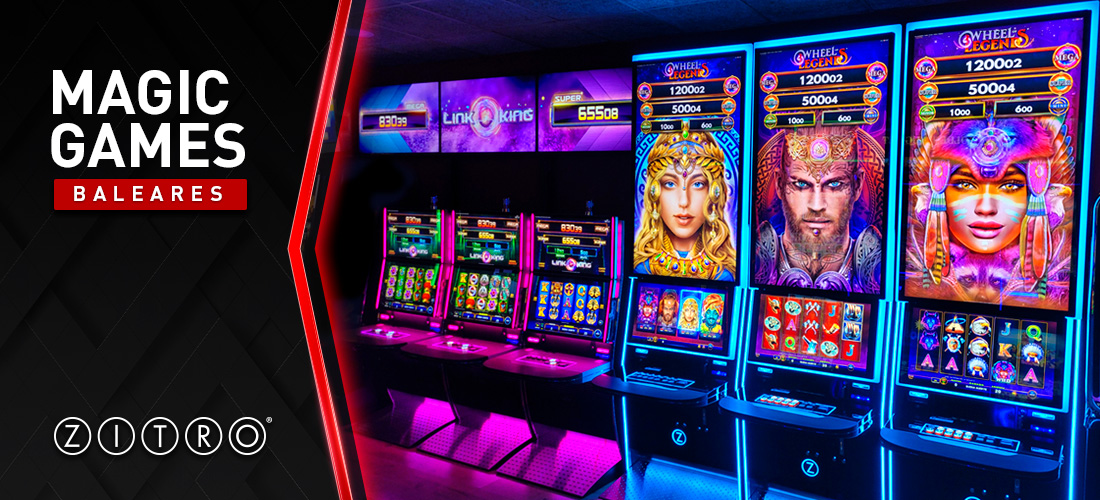 "The new Altius Glare cabinets are spectacular, and the multi-game Wheel of Legends with its fantasy theme and 4 mythical characters is being very well received by our players," said Magic Games officials.
Ángel de Benito, Zitro's regional sales director, added: "We are convinced that their customers will enjoy the fully immersive experience of playing on Altius Glare. We are grateful to Magic Games for trusting Zitro, once again".