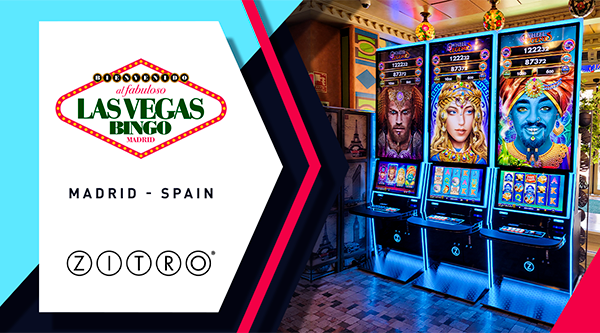 Zitro's new multi-game, Wheel of Legends, has arrived to dazzle the players of the Bingo Las Vegas gaming hall, whose managers are delighted with Zitro's new addition: "It is incredible the reception that Wheel of Legends has had among our customers. It is a real pleasure to see how they enjoy our Bingo Hall, and how spectacular it looks thanks to the new Altius Glare cabinet, which together with its exclusive features makes our Bingo hall have a unique diversity of cabinets".
Wheel of Legends is a multi-game that is revolutionizing gaming halls in Spain with a totally unprecedented graphic quality, which adds a completely different game dynamic to what currently exists in the market. Featured on the premium Altius Glare cabinet, Wheel of Legends is positioning itself among the favorites of salon and bingo players.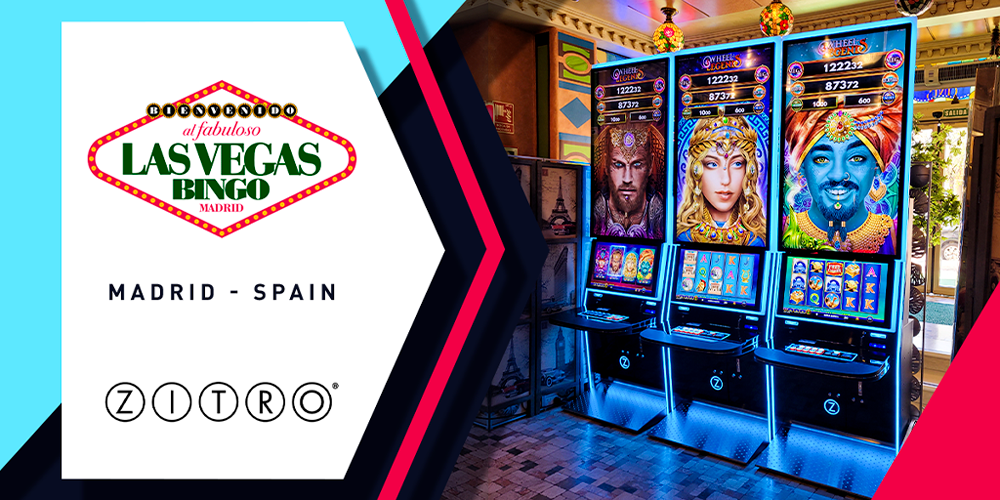 Ángel de Benito, regional sales director of Zitro, thanks Bingo Las Vegas for "the incorporation of Wheel of Legends to the extensive list of Zitro products that they already have in their establishment as a sign of the trust placed in our company and we appreciate the involvement of their human team that, together with our team, have made this installation a complete success".